Girls' Soccer Wins ISAC Tournament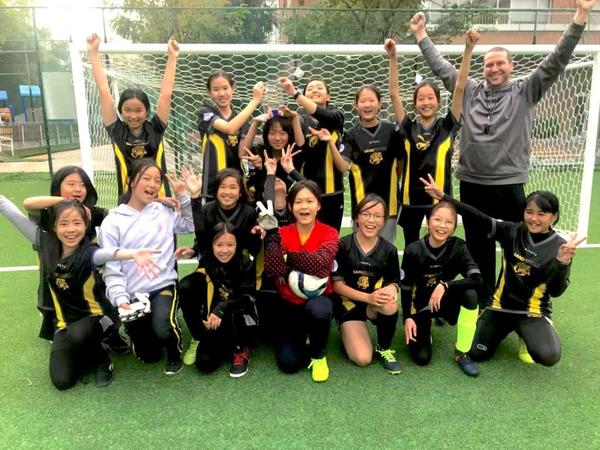 The Sandstorms bring the trophy home with a run of 2-1,1-0, and 4-1 victories.
This past Saturday, the girls' soccer team travelled to Canadian International School of Beijing to compete in the ISAC Soccer Tournament.
The team, under the leadership of Team Captains NinaNing (E8) and Jessica Li (E8), flourished on the pitch with goals scored by Beryl Tao (E7), June Wang (E7), Monica Yang (E7), and Nina Ning (E8).
A huge congratulations to our girls on a job well done!
Boys' Soccer Take 2nd Place at ISA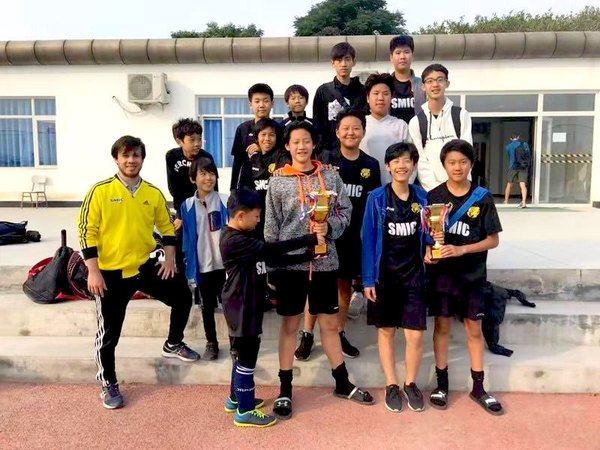 This past Saturday, the boys soccer team travelled to Tsinghua International School to compete in the ISAC U14 Soccer Tournament. The boys started off the day with a strong record of two wins and a draw, which was good enough to bring them to the finals.
Unfortunately, they couldn't carry the momentum needed to bring home the trophy in the final match. Nonetheless, the boys were consoled with a great 2nd place at the
tournament. Congratulations, boys!